The Peterstown Middle School ballgame for tomorrow, September 14, has been moved to 7 pm. Gates will open at 5:45.

We are pleased to inform you that students who took the West Virginia General Summative Assessment in spring 2023 has received an email at their K12 student email account containing a link to an individual student video score report. Please have your child check his or her student email account for the link. Simply click on the link and enter your child's date of birth to access the video score report customized specifically for your child. Be sure to check out the links to resources that also are provided. If you have any difficulty accessing the report, please contact your child's school for assistance.
Parents/Guardians, Monroe Health center is pleased to announce, your child's Wellness Center will be offering flu shots. If you are interested in your child receiving a flu shot, please contact your child's school wellness center for more details. Peterstown Wellness Center - 304-753-4336 ext. 400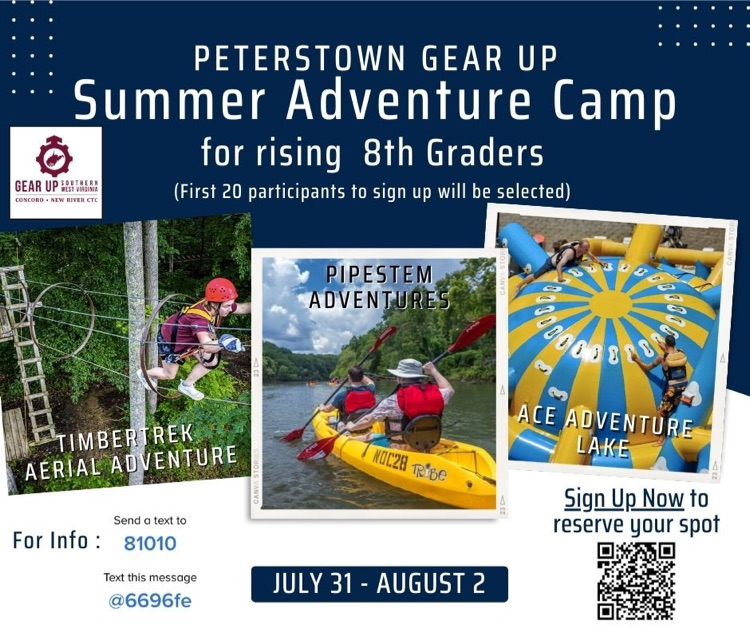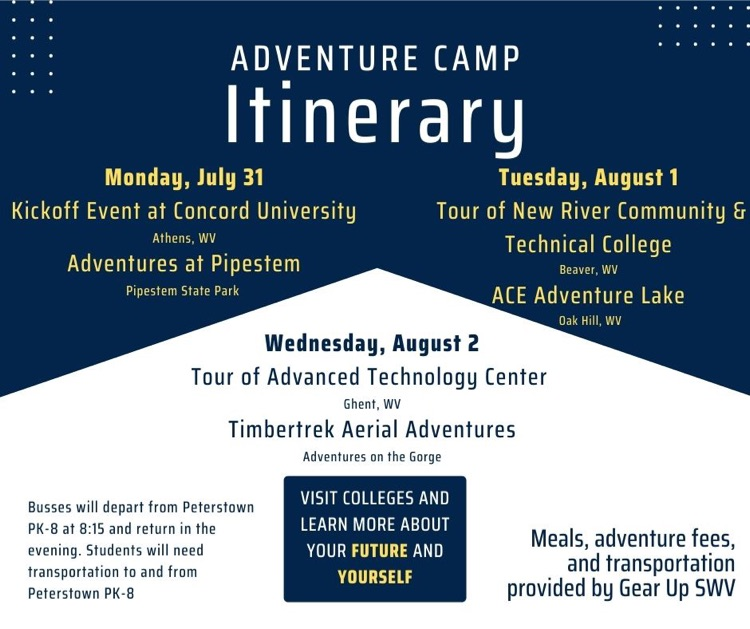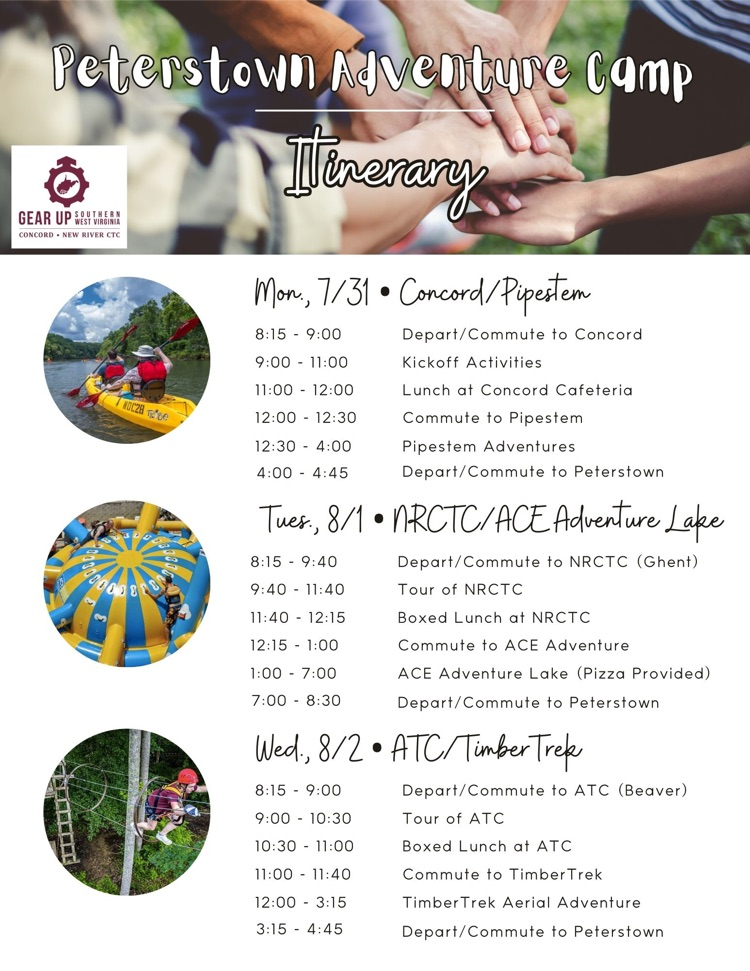 Peterstown Middle School Supply List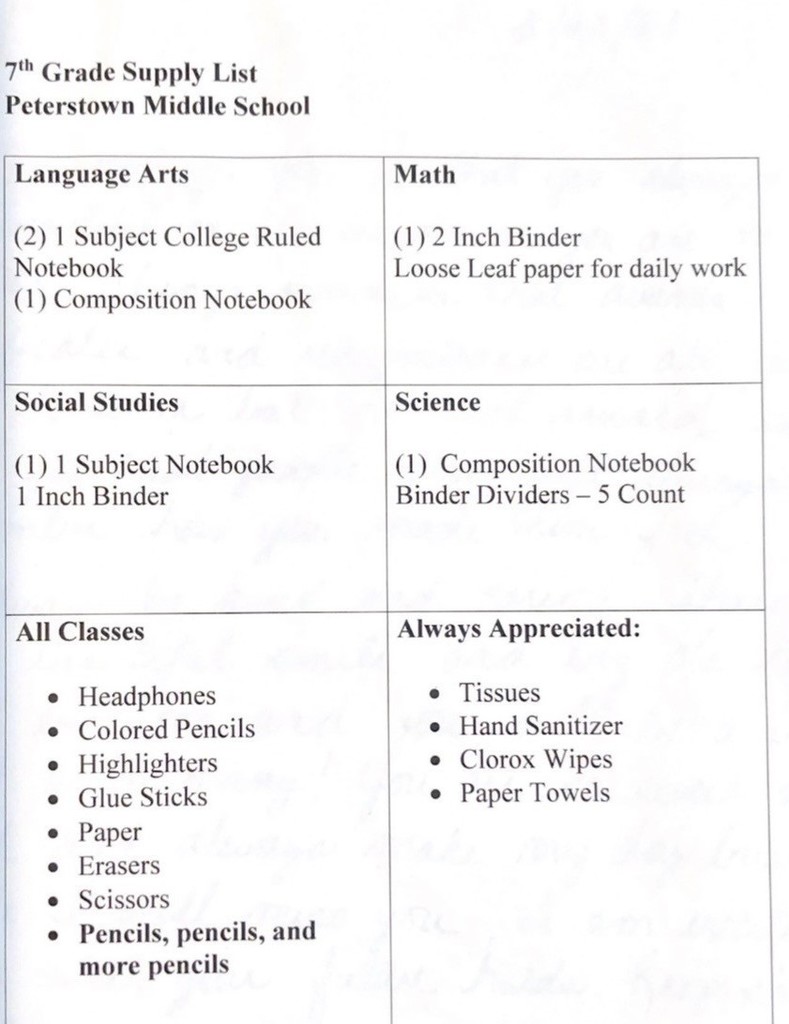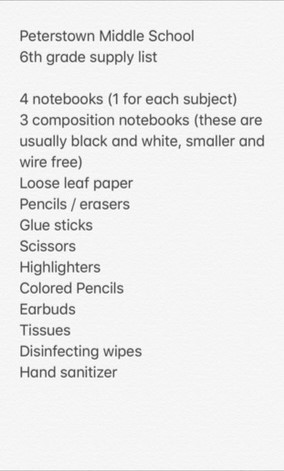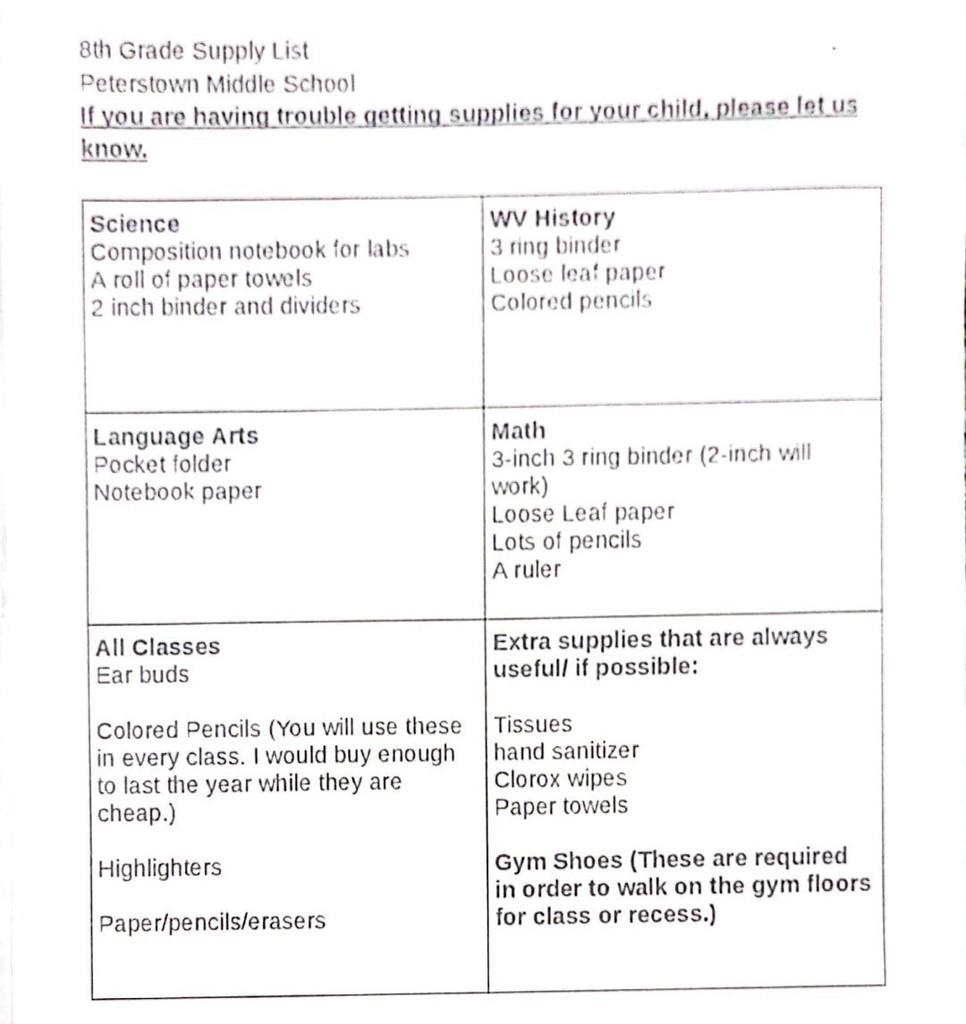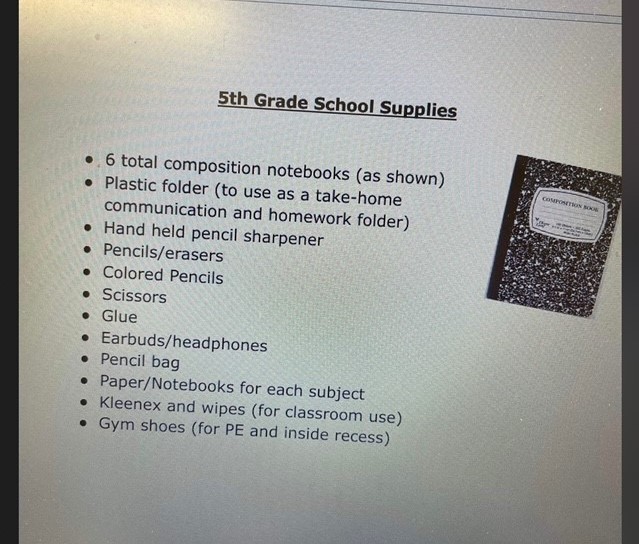 Good evening this is just a reminder that all students in grades five, six, and seven will be turning in their Chromebooks and chargers tomorrow. Thank you so much!

Good evening, Chromebook return schedule Peterstown Middle is 8th Grade Wednesday, May 24 5th, 6th, and 7th Grade Thursday May 25 All Chromebook should be turned in at this time. Lost charger fee is $30 and needs to be paid at the time of return.
Attention parents of sixth grade students, please remember your student must submit proof of their required vaccines, well child within the last 12 months and dental exam in the last 12 months prior to the first day of seventh grade. You can submit these records at anytime including over the summer. Thank you!

This is a reminder that Monroe County Schools Open Houses will be held from 4:00-7:00 at all schools. We hope you can come out and visit.

Please call Monroe Technical Center to schedule a date for Service Personnel Testing; below is a list of test dates. We would love to have you on our TEAM!!! 304-753-9971 Aides, Cooks, Custodians November 3, must register by October 31. Aides, Cooks, Custodian December 1, must register by November 17 Secretary November 1 must register by October 25. Secretary December 2 must register by November 17. All tests begin at 9:00 am except November 1st and it is at 1:00. You can go to this link for more information.
https://sway.office.com/9yaB4c0ryQzxEF4B

Attention Monroe Co. Parents/Guardians!!! Will your student meet all health requirements for school??? 🤔 If you're not sure if their vaccines are up to date please contact Jessica Thomas, your child's health care provider or the local health department for more information!

The new Peterstown PK-8 school, has a new American Flag in every classroom. Every single flag placed, was given a military salute. Our community stood behind this project, through Woodmen Life, Private Donations, 50/50 Drawings, Raffles and the 4th of July Picnic. The American Legion Post 145 along with Mrs. Jhanna Lively led the efforts for this project and we are very thankful for their hard work and dedication.

Monroe County Schools would like to send a huge shout out to all those volunteers who came out today to help with the new school playground. You could have been enjoying the state fair today but you chose to spend your time working for others. We greatly appreciate it and would like to thank the following businesses: Ridge Runner Construction Tri-County Heating and Cooling Albin Landscaping Cody Jackson Construction Dave Thornton Electric Greenbrier Physicians provided lunch Dane Wills Insurance provided drinks